Youth Perspectives: The Importance of Caring Relationships at School
Registration for this event has ended.
Positive relationships are essential to building school climates that promote environments where students feel safe, supported, and engaged. When students feel connected at school, they are more likely to engage socially and academically. In this moderated Q&A session, the California Center for School Climate's Youth Advisory Team will share their perspectives on how positive relationships at school have impacted them, how adults can support safe and supportive learning environments, and what adults should know about being a student today.
Watch the session recording:
View the panel slides and resources in this Linktree
Panelists
Aisha Bilgrammi, Sophomore, Orange County
Aisha Bilgrammi is a sophomore at Irvine High School. She wants to continue helping people and study business. In her spare time, she enjoys reading, going to the gym, and spending time with loved ones.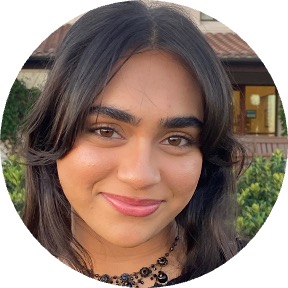 Julian Berkowitz, Senior, Santa Clara County
Julian Berkowitz-Sklar is a senior at Saratoga High School. He enjoys reading fantasy/fiction, playing sports, spending time outdoors, and hanging out with friends and family. He hopes to continue meeting amazing people while pursuing his passions and helping to better the world. 
Alexa Southall, Sophomore, San Diego County
Alexa Southall is a sophomore in San Diego County. She's interested in mental health advocacy and would like to study public policy in college. In her spare time, Alexa likes to crochet, journal, watch TV, and play games with her family. 
Jubia Chavez, Senior, Fresno County
Jubia Chavez is a senior in Fresno County. She will be majoring in interior design and architecture once she graduates. Her passions include family, art, travel, music, and helping those around her. 
Moderator
Lan Nguyen, Program Associate, WestEd
Lan Nguyen (she/her) is a Program Associate in the Resilient and Healthy Schools and Communities team at WestEd. As a technical assistance provider for the California Center for School Climate, she provides coaching support to educators and LEAs across the state on their school climate improvement efforts. In her spare time she enjoys traveling and being in nature.